Vlaar: Feyenoord – AZ could have been a final, but that is not the case now
April 17, 2019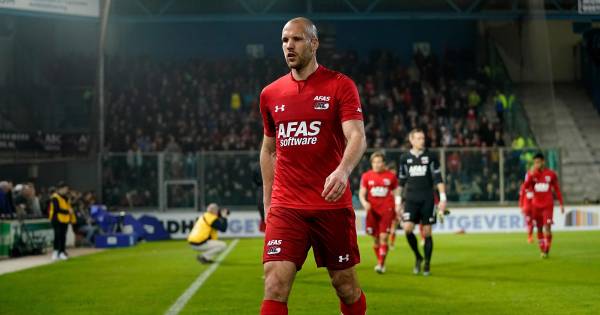 By Yorick Groeneweg

Again Ron Vlaar (34) went home with a bad feeling. Saturday before the third game in a row. ADO was now 2-3 strong in Alkmaar. "We would like to be third, but we are making it very difficult for ourselves," the experienced defender sighed after the insane match, in which AZ returned from 0-2 to 2-2, but was still left with painfully empty hands.
Because De Graafschap (1-1) and Vitesse (2-2) did not win in the last few weeks, Feyenoord climbed again over AZ to third place. The lead of the team from Rotterdam has again risen to four points. On Saturday evening both subtoppers face each other in De Kuip.
For Vlaar it is no longer the match he was hoping for against his old club. ,, It could have been a final, but then we should have won the last game. That is not the case now. We are now dependent, which is very disappointing. "
With only three more matches after that, Vlaar knows that the direct placement for European football is far away. ,, There are fewer and fewer matches. We are still playing in Rotterdam, but even if we win there, the gap is not closed yet. They have left much behind, but we are now doing that too. If someone indicates the third place on a silver platter, you have to take it. "
Let's block ads! (Why?)
AD.nl Source link