Opens for Spanish players in Blåvitt: "Opens the right opportunity …"
January 14, 2019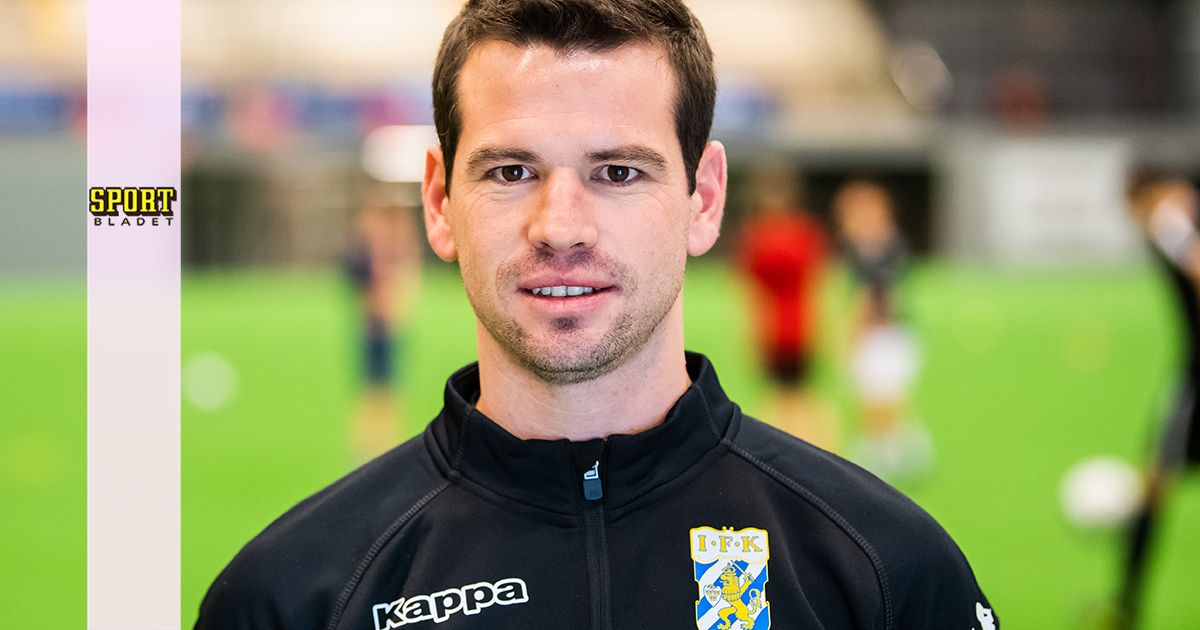 Photo: MATHIAS BERGELD / BILDBORÅN
ofMichael Wagner
GOTHENBURG. IFK Gothenburg has not only received a new assistant coach in Ferran Sibila, 30.
In Barcelona, ​​three more people are working on analyzing games and players for Blue White. It can be even more Spanish.
– If we open the right opportunity, we can recruit players from Spain, says Sibila to Sportbladet.
The Spanish took a most observing role when he participated in his first IFK Gothenburg training indoors in Prioritet Serneke Arena on Monday before a hundred spectators.
– I wanted to see how the players and the leaders around the team work. The team has been training for two weeks and they have their routines. Now there are many conversations and meetings with Poya (Asbaghi) and the other leaders and step by step I step into the business
What can you contribute?
– I hope to contribute with small details during the training and in the match analyzes to raise the level.
Your impressions of the team?
– It is a very, very young team with a lot of potential if everything goes well. Certainly it will take time. It is difficult to change things quickly. Last season with Poya, IFK Gothenburg started something new. Now it is step two with the agreement with our company, Soccer Services in Barcelona.
Collaboration that can grow
The three-year agreement means that Sibila will be in Gothenburg. At the company's office in Barcelona, ​​another three people will help analyze games and players, both current and future.
– Then we see how everything is developing. We can also be more in place here in Gothenburg, says Sibila.
– I have seen ten matches with IFK Gothenburg lately to see how the players developed during the last season and how the team was affected when switching game systems from 3-4-3 to 4-4-2 and 4-3-2-1 in a few matches.
– I have looked at the strengths and weaknesses of each player so I do not have to start from zero when I have come here.
Will we see Spanish players in IFK Gothenburg?
– We'll see how the transfer market goes. If it opens up a good opportunity, we will try to recruit a player from Spain. But the important thing for me is not where the player comes from without the player being at the right level to play here.
"Needed change"
Would you like to see David Batanero in IFK Gothenburg?
– He has one year left on the contract so it is not in our hands.
What do you think will be the reaction of Sundsvall's supporters that you have chosen Gothenburg instead?
– I do not know. I will always remember these two years as a great time. I will always be grateful and proud of what I got to experience with Sundsvall. But I needed a change and get closer to Barcelona, ​​says Ferran Sibila.
Let's block ads! (Why?)
.

Aftonbladet Source link