Asllani: "I think it's very strange"
April 15, 2019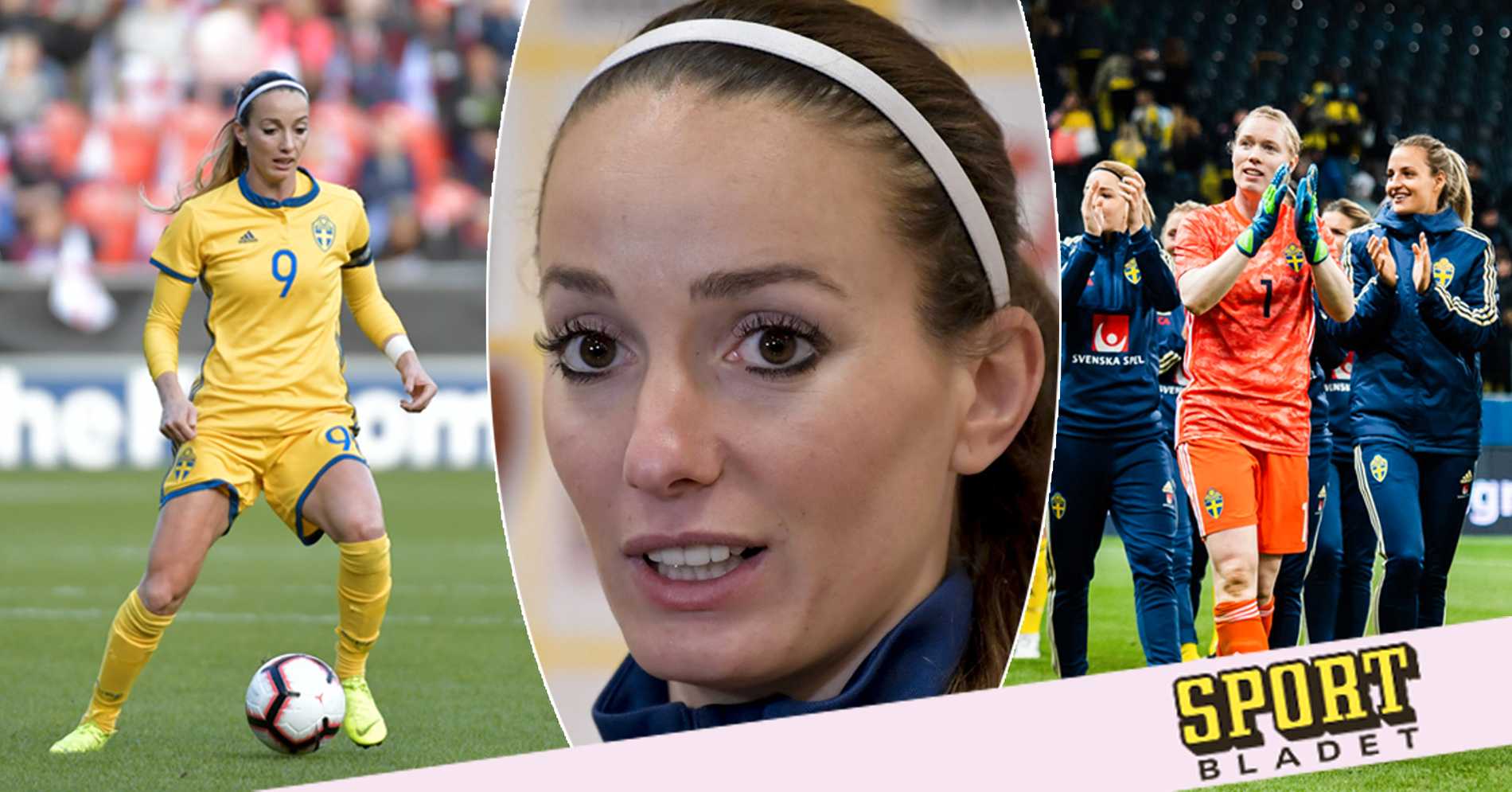 Kosovar Asllani will face the new World Cup campaign
ofMalin Wahlberg
Kosovar Asllani will face the perhaps greatest women's football campaign ever.
But the fight for women's football continues for the star.
– People have to start to realize what quality and level we have in the damall swan, she says.
A week has passed since Sweden played 1-2 against Germany in front of 25 882 spectators at Friends Arena. It is just one in the line of all the public records that have been beaten in the women's football this spring and the summer's World Cup in France is expected to be the largest commercial championship on the ladies side so far.
Visa has entered Uefa's first main sponsor of the women's football and now they are launching the largest World Cup campaign ever where Kosovar Asllani will face.
– It is an incredibly important step. I have been calling for investments in women's football for a hundred years and therefore it is incredibly important that you get such an investment and a company that wants to take the lead and show that they believe in us. We have delivered the product for a long time, now people need to invest and market, says Asllani.
"Must change attitude"
The Linköping star, however, thinks that there is still a lot to work on in Sweden and in the damall swan.
– I hope companies in Sweden wake up to us being able to keep up with the other countries. There they have not only been supported by their men's teams but also by large companies that show that they believe in the product, she says and continues:
– We must, in particular, change the attitude towards the women's football. Abroad, you are very proud and want it to be developed and the key to everything is to invest and market. The match at Friends did not happen by itself, but there was an incredible job behind it.
Photo: Jessica Gow / TT / TT NEWS OFFICE
"It's very strange"
Asllani wants more support from men's football in Sweden and wants to see women's and men's clubs under the same roof. But she experiences a resistance from the clubs as well as from the men's national team after the winter's infected economic debate.
– I think it is very strange, especially if you think of Sweden as a country that is in the forefront as one of the more equal countries. It feels a bit like you dare not take the step of merging women's and men's teams because you are more concerned with seeing about your own house. It is very sad that you do not think long-term.
How tired are you getting this fight?
– When we women players become interviewed, we rarely talk about game systems or tactical parts but more about gender equality and women's football historically. It is a long and big battle that one has drawn, but one must not forget those who have taken it before us and who makes us continue and are not satisfied. We know where we want and we take the fight not only for ourselves but for the next generation of girls. This is how you can think so that you can and can take the fight every time.
"Of course we can be at the top"
Asllanis Linköping plays the premiere in allsvenskan against Växjö on Wednesday and are favorites for the gold.
– We have great quality, especially offensive. But we have to take one match at a time. We still have a few levels left in us in the passing game and the play phase. If we can only get together all the puzzle pieces, it goes without saying that we can be at the top, says Asllani and continues:
– It's very exciting times and sick fun. Personally, I feel that you have to take a match and exercise at a time and stay healthy and healthy to be able to perform. But it has felt good all year so it's just to continue.
Let's block ads! (Why?)
.

Expressen Source link